teams Nordic is owned and created by Daniel Kåven. It's planned to be a knowledge base to simplify and inspire the use of Microsoft Products and related tech.
At the end of 2019 I accuired the domain and created "teams Sverige" (teams Sweden) to share knowledge about Microsoft 365 in Swedish. Mid 2020 I moved back to Norway which affected my engagement in the Swedish community. Mid 2021 I decided to remake "teams Sverige" to teams Nordic and write every article in english. With help I might translate the content to Swedish and even Norwegian, but this will be a future endeavour.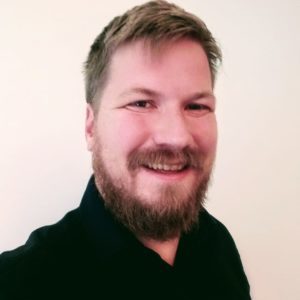 An non-traditional IT-Nerd with a burning passion for inspiring people to use and develop using tech. I've spent the last 3-4 years focusing on Microsoft 365, but I also enjoy Linux, Open Source and gadgets.
Had an Amiga back in '95 and upgraded (?) to a PC in '97. Have worked in IT since 2003 more or less. Have focused my attention mainly on Microsoft 365 and Teams since early 2018.
Currently employed at Ren Røros Digital AS as a senior consultant. There I inspire, educate and advice the SMB market of Norway and some organizations in Europe.