A simple guide with pictures on how to book a teams meeting and some of the cool features that can make you more efficent.
Microsoft Teams is you new Digital Office, and online meetings are more popular than ever. Through this article we'll cover how you can get started with booking your meetings.
Teams Calendar
On the left side you'll find your Calendar, which is the same as your Outlook calendar.
In the top right corner you have the blue botton + New meeting which creates a new meeting.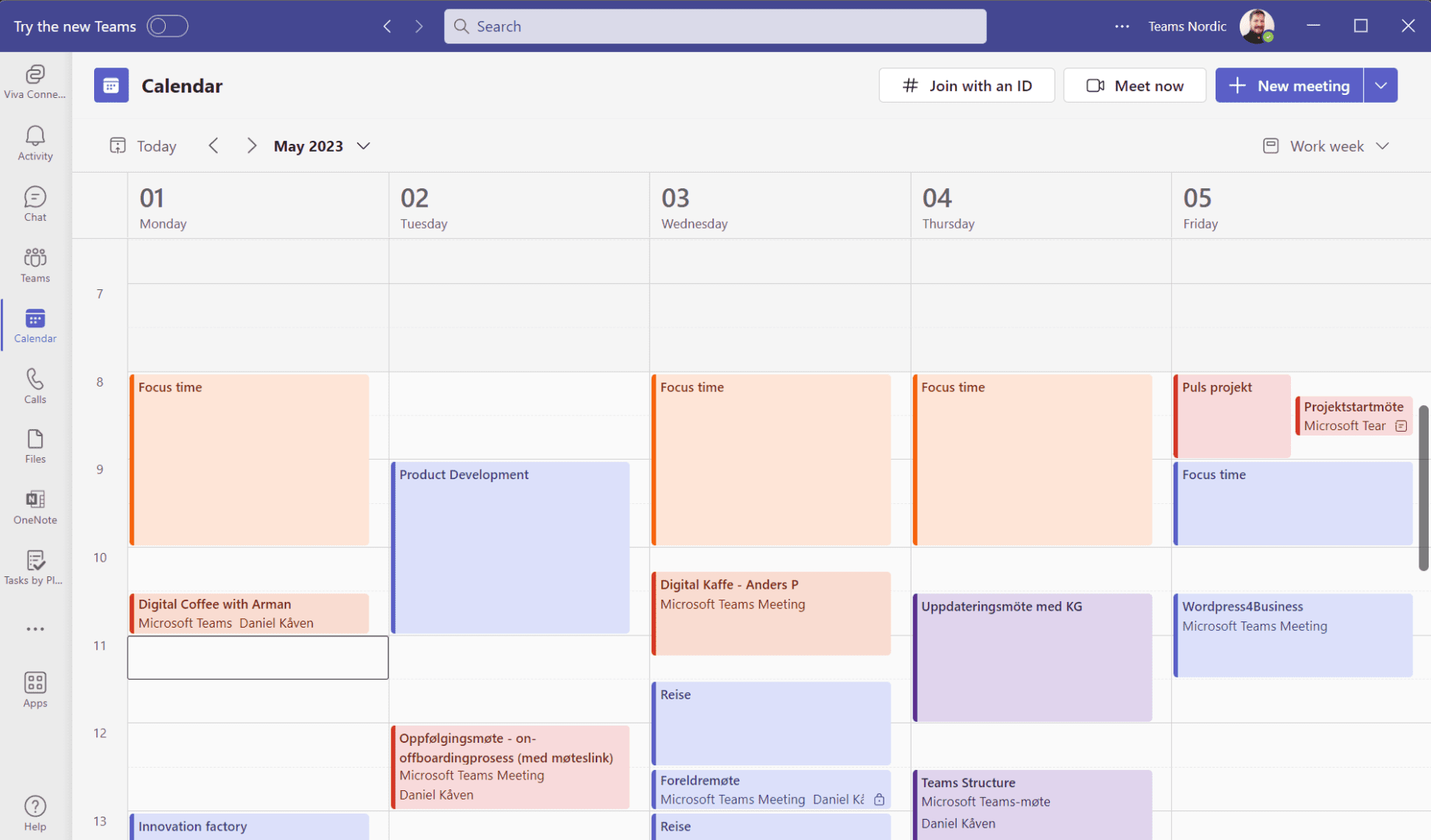 You can also click on any empty field in the calender to book a meeting at that date and time.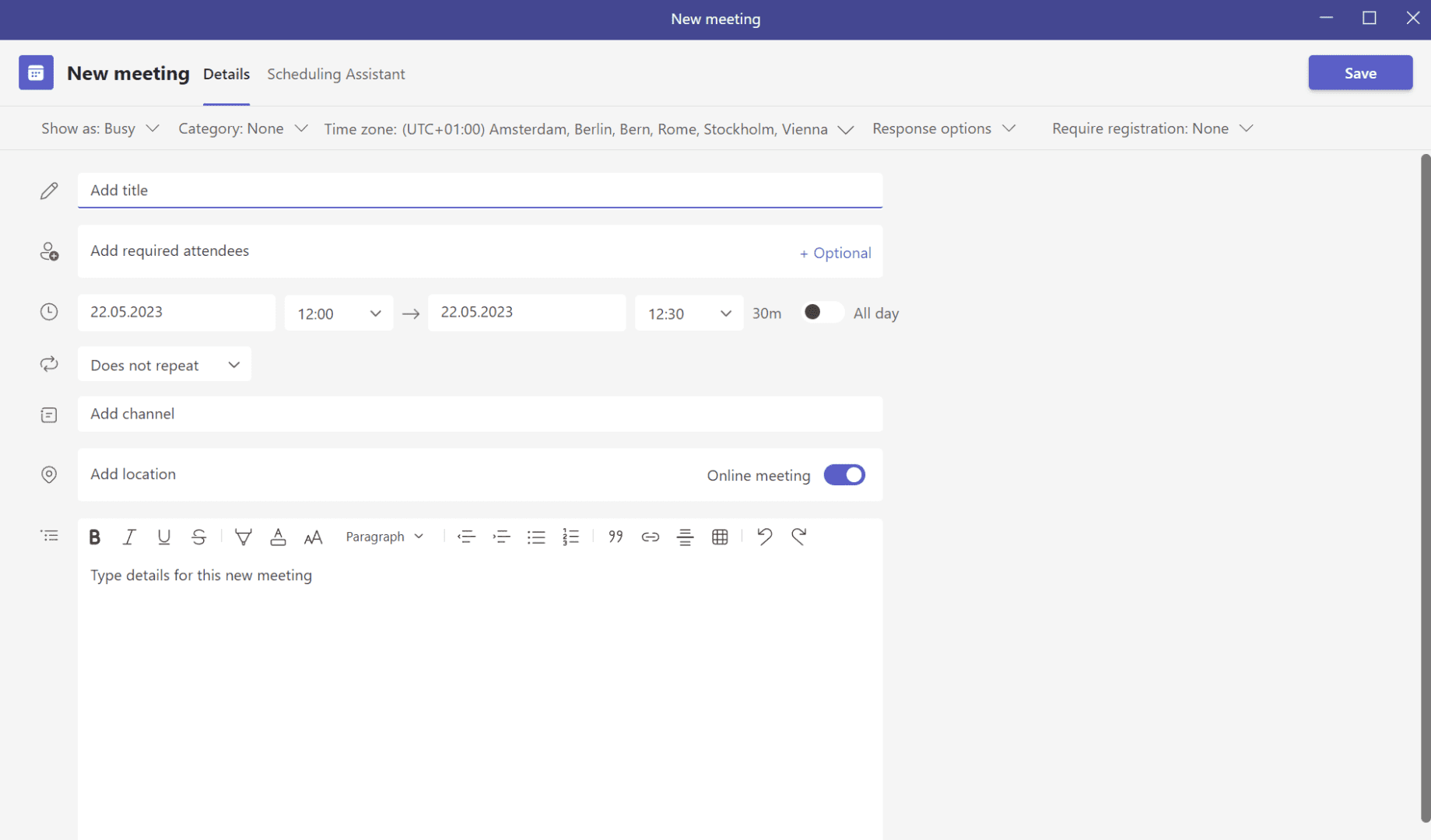 You are only required to Add a title, and ofcourse Add required attendees if you want someone else with you. They will get the invite sent directly to them.
You can easily add details to the invite by filling in the large field at the bottom. Cover the basics of why you have the meeting and the intended outcome.
Scheduling Assistant
One of the best features is the Scheduling Assistant, which will help you find a time when all participants are available.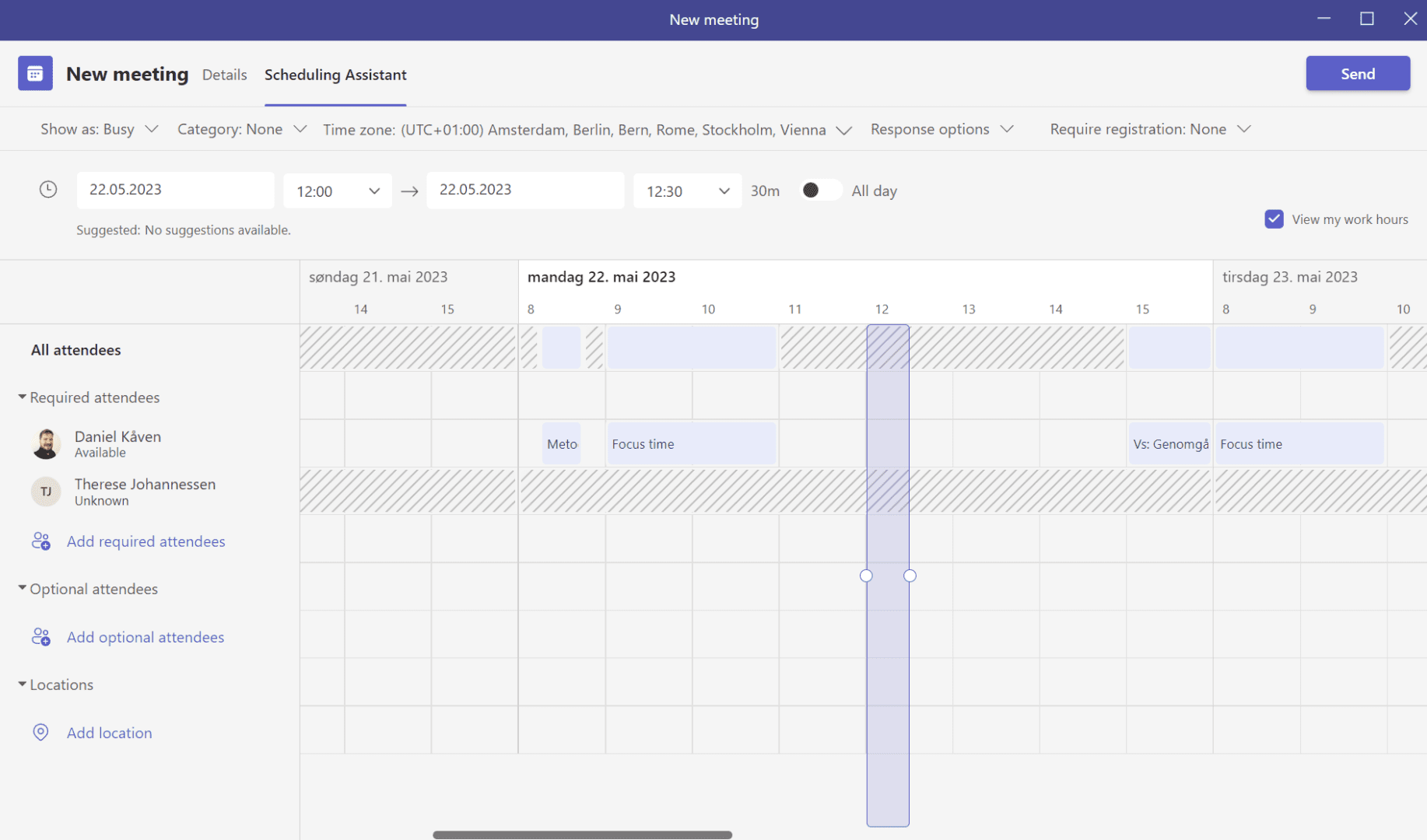 This works well when:
You have access to their calendar (standard for people in your organization)
They activly use their calendar to mark when they are busy.
Note that this will normally not work for people outside your organization (unless they have shared their calendar with you.
Guests outside your organization
Teams meetings do not require participants to have Microsoft 365 or Microsoft Teams installed. They will get a link and can join directly in a webbrowser.