Elgato Stream Deck is a button panel that you can use for (almost) any function on your computer. Now you can use it for Microsoft Teams as well.
Since Microsoft released a native Teams Integration for the Stream Deck, you got smart functionality at your fingertips. Here is how you can get started
Elgato Stream Deck Mobil explained
The Stream Deck consists of a series of programmable buttons, typically arranged in a grid format, with each button equipped with an LCD screen. These screens can display custom icons, labels, or even animated GIFs, allowing users to assign specific functions or actions to each button.
If you don't want to spend money on a new physical gadget, you can use the mobile version for ~3$ month. A 30-day trial gives you time to test it.
This is an application with buttons you configure to control your computer.
How to Install and set up Stream Deck with Teams
1. Install the software
For Stream Deck to work you'll need to install the software on the computer you use Teams and an app on your phone to be able to control it.
Go to Elgato Download page and choose "Stream Deck Mobile" and your Operating System.
Go to Stream Deck Mobile and choose Android or iPhone to install on your mobile device.
2. Connect Teams to Stream Deck software
To do this you need to get an API Key from Teams.
Click the elipses (…) in the top right of teams and choose settings.

Choose Privacy and then scroll down to find the Manage API button under Third-party app API.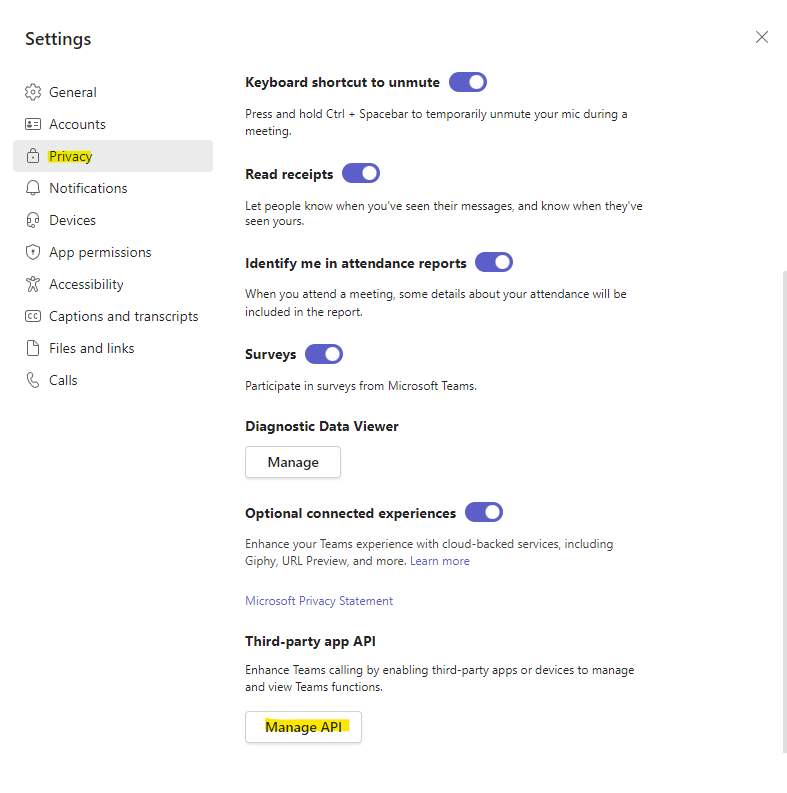 Enable API and copy the Token.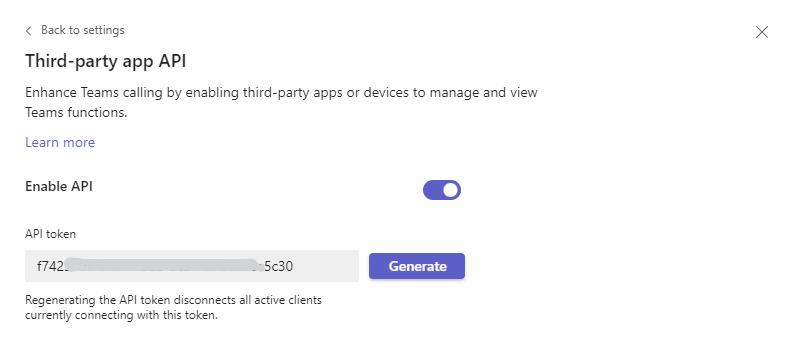 Setting up the Stream Deck on your computer
When you start Stream Deck a mostly empty window will show up. The first step is to get the Teams Plugin to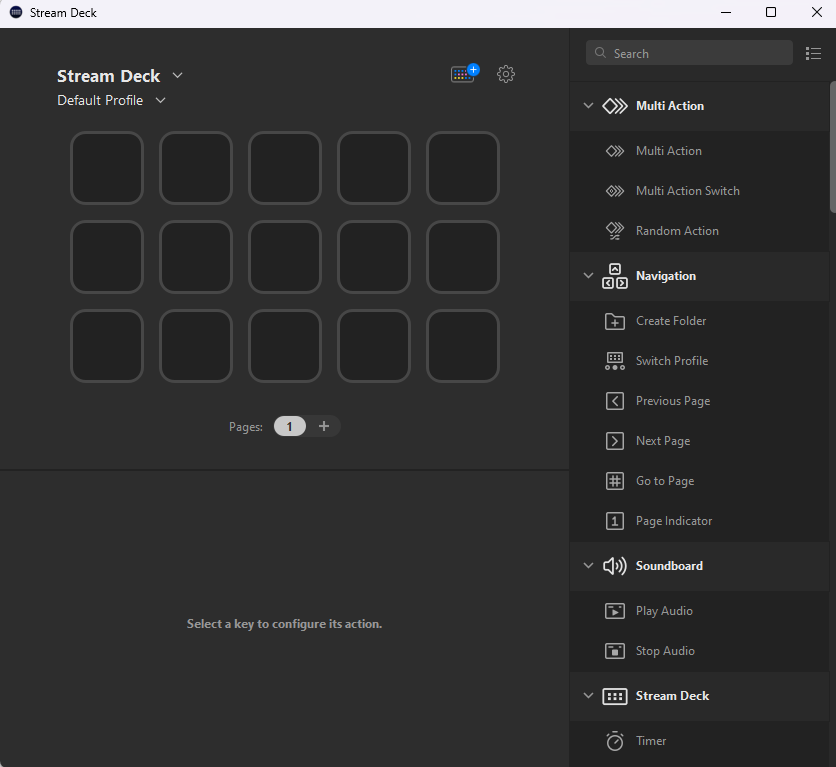 Install Teams Plugin on Stream Deck

Click the small colored keyboard button with a + on it to open the store.
Search for Teams to find the plugin Microsoft Teams and the Teams Icon Pack and install both.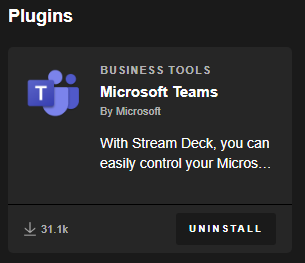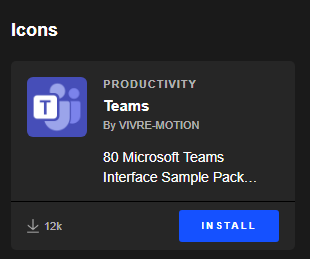 Connect your phone to the PC
In the top left you can choose device and profiles. Add Mobile Device…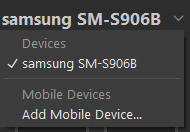 Use the QR scanner on your phone to connect the mobile device and Stream Deck.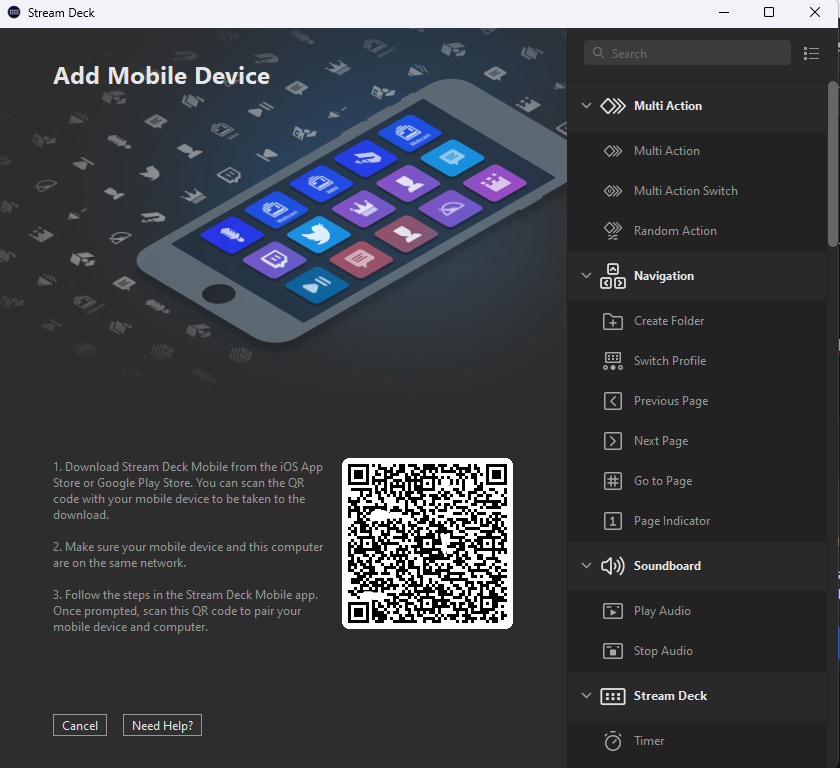 Configure the Stream deck buttons
Scroll down on the right side to find the Microsoft Teams functions and drag them into position.
To one of the buttons you need to add the API key.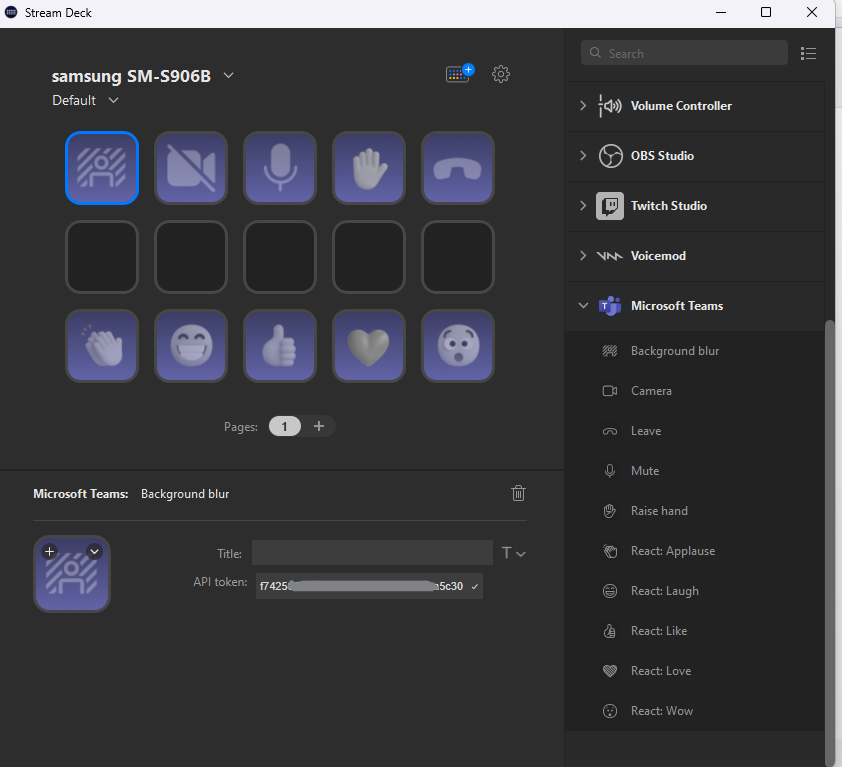 Congratulations, you are now up and running just start your Stream Deck app on your computer and phone when you have a meeting to interact with your own button panel!