When enrolling devices, they get stuck as unassigned, let's look at how we fix this problem.
Why the device is unassigned
For Intune to know what to do with a new device you need to configure automatic enrollment.
To solve this, we need to set up enrollment for Windows devices. This let Intune know which devices are allowed to enroll in your tenant.
Configure Windows Enrollment
Go to endpoint.microsoft.com ➡️ Devices ➡️ Windows enrollment ➡️Automatic Enrollment
For simplicity we can allow "All" as MDM user scope. This will allow any device to be enrolled and also to solve the problem.
🛡️ For better security it's recommended to choose some and create a secure group for the devices. This can be changed later.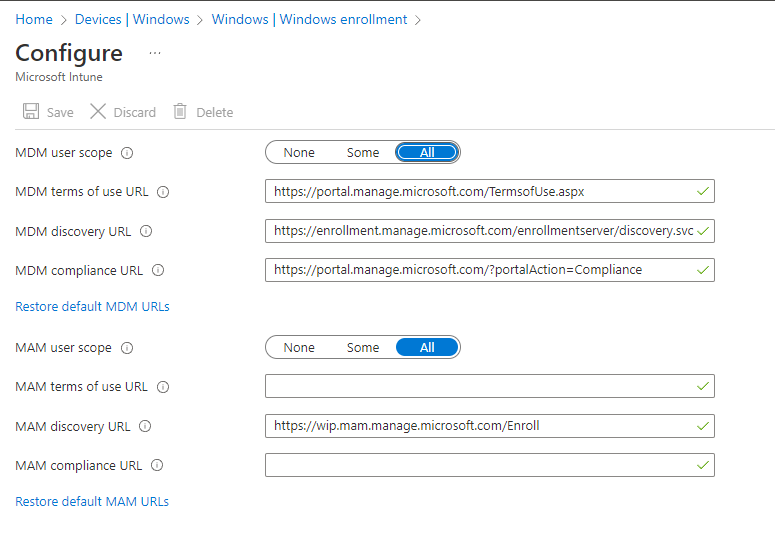 Read more on Microsoft Learn.