If you activate the public preview of Microsoft Teams, you can test new functions before they are generally available. This requires that the administrator has allowed this.
For administrators, allow the use of Public Preview
To do this you need to change the Teams Update Policy, go to the admin page and either create a new update policy to give to certain users or groups of users, or click "Global (Org-wide default)" to change it for all users. Under "Allow public preview" change it to Enable.
🥳 Congratulations, your work is done (except inform your colleagues and document it and all that).
For end users, activate Public Preview
When the administrator has activated public preview, you still need to choose to use it.
Open your Microsoft Teams client and located the three dots in the top right corner.
Click the three dots, then About and then you can choose Public Preview
Teams will restart and update.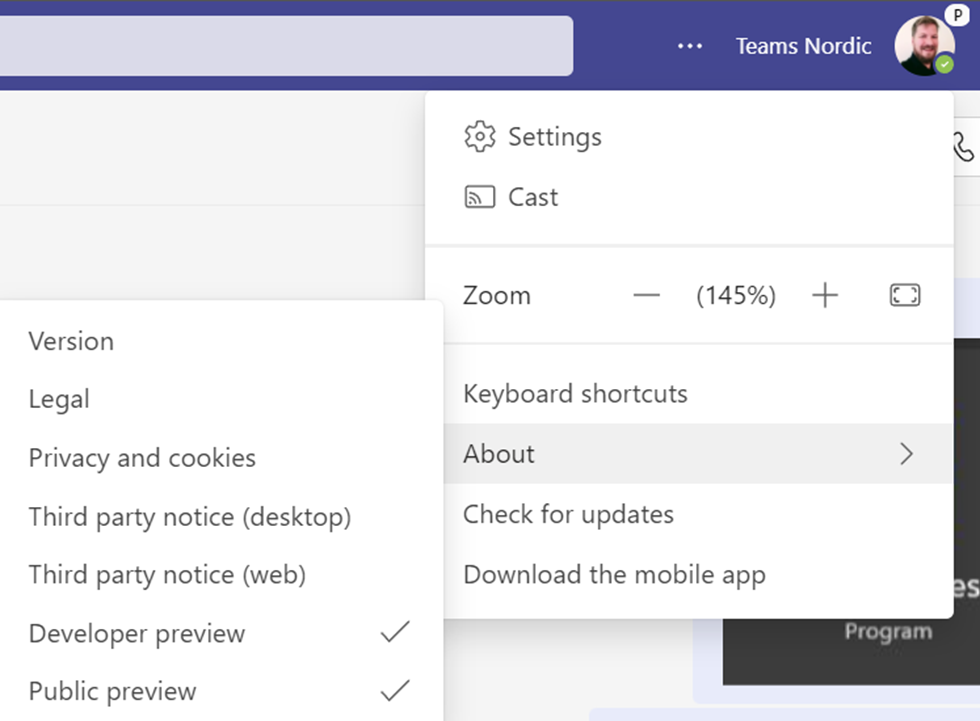 Note there is a Developer Preview as well, this is not recommended for most people.
You know you got it working if you have a "P" above your profile image.
Enjoy the new functions and good luck!